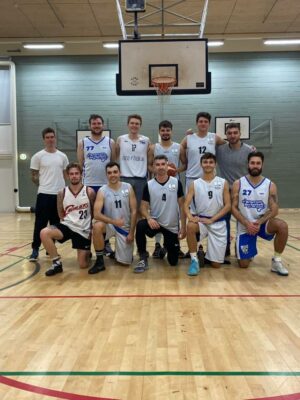 Level:
Serie 1, East
About the team:
We love basketball on this team. We are in our 20s and 30s with several foreigners, so all communication is in English. We have a coach and usually during the season we have at least around 10 matches. We are pretty competitive and finished in the top 3 of our leagues each of the seasons..
We are unfortunately not taking in any new players for the 2022-2023 season.
Practice time for the 2022-2023 season:
Mondays from 20:30-23:00 at Svanemøllehallen
Thursdays from 18:30-20:30 at Svanemøllehallen together with another team.
Fee:
1200 DKK/season
Contact:
Raul Costea
Raulcostea77@gmail.com
Facebook Group:
Broernes Basketball – Herre 3